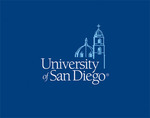 Description
The Office of Institutional Research records consist of documents and data compiled for national surveys and reports, accreditation, institutional analysis and planning. These are the records compiled to use in the University of San Diego Fact Books, federal and state accreditation mandates, and planning purposes for improving the institution. These records include data compiled for the American Association of University Professors (AAUP), the Association of Independent California Colleges and Universities (AICCU), the California Postsecondary Education Commission (CPEC), the Equal Employment Opportunity Commission (EEOC), the Integrated Postsecondary Education Data Systems (IPEDS), and the Higher Education General Information Survey (HEGIS). A large portion of these records are the raw documents used to create statistical data and reports. This data covers topics such as trends in disciplines, departmental programs, overall college enrollment, grade distribution, faculty workload, faculty salaries, admission/acceptance studies, student retention and persistence analysis, graduation rate calculations, and grade distributions. Also included are articles from the Chronicle of Higher Education and USD Commencement materials dating 1980-1990.
Finding Aids are tools used to aid research by describing the materials in a collection. University Records Finding Aids include historical and/or biographical information along with a description of the collection and a folder listing of the content.
To view this collection please email University Archives and Special Collections staff at spcoll@sandiego.edu.
Collection Dates
1957-2000
Collection Size
9 boxes (9 linear feet)
Keywords
accreditation, California. State Department of Education, Higher Education General Information Survey, Integrated Postsecondary Education Data System
Disciplines
Educational Assessment, Evaluation, and Research | Higher Education
Copyright Note
Copyright held by University of San Diego.
Finding Aid Publication Date
2017
Digital USD Citation
University of San Diego Office of Institutional Research, "Guide to the Office of Institutional Research records" (2017). University Records. 27.
https://digital.sandiego.edu/findingaidsur/27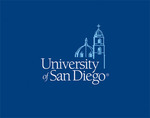 COinS