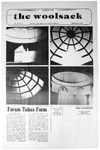 Description
Table of Contents:
Forum Takes Form by Jacki Garner, Editor
Letters to the Editor
Editorial: Up Against the Wall by Kathryn J.V. Raffee
Complaint by Representative of Asian, Black, Chicano and Native American Law Students Associations
Answer by Kathryn J.V. Raffee, Magister of Phi Delta Phi
Changes
Beginnings by Mollie Griffin
Crime Series
Pick a Speaker
Woolsack Calendar
Meet the Dean
Big Debate by Thomas P. Cook
State Bar Holds 50th Anniversary Convention in San Diego
Hear Ye! Hear Ye!
Lawyers Rated
Judicious Review of Administrative Law Prof by Jacki Garner
Was Is by Ed Imwinkelreid
Words from the Wise
On Ben by Kay Sunday
Wonderful World of Writs by Kay Sunday
Over the Counter Culture: Legal Fiction
Entertainment Law Boring
ABA Release: Malthus Meets the Law
Nathanson and Amandes – New Profs by Mike Sment
Republican Speaks Here by Jacki Garner
Moot Court Calendar by Jacki Garner
Environmental Law Society by Kirk McCord
Law Review Gets NSF Grant
State Bar Meets
Gridiron Madness
New Event Announced
Sports
Campus Interviews by Mark Hiller
Counseling
Notice
Tuition Increase Coming by Spencer Busby
Publication Date
9-22-1977
Keywords
University of San Diego School of Law Student Bar Association
Digital USD Citation
University of San Diego School of Law Student Bar Association, "Woolsack 1977 volume 17 number 2" (1977). Newspaper, The Woolsack (1963-1987). 82.
https://digital.sandiego.edu/woolsack/82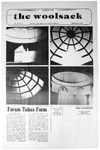 Included in
COinS