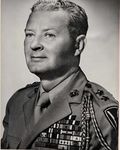 Description
Leo D. Hermle was an Adjunct Professor of Law at the University of San Diego College of Law as well as a decorated veteran of the United States Marine Corps. He served in both World War I and World War II. His records include biographical information, memorabilia, professional records pertaining to his community involvement and his work in the College of Law, as well as historical records about the Fifth Marine Division and their participation in Iwo Jima in 1945. Hermle was Brigadier General of the Fifth Marine Division during the Iwo Jima invasion.
Finding Aids are tools used to aid research by describing the materials in a collection. Special Collections Finding Aids include historical and/or biographical information along with a description of the collection and a folder listing of the content.
To view this collection please email University Archives and Special Collections staff at spcoll@sandiego.edu.
Collection Dates
1949-1983
Collection Size
1 box (1 linear foot)
Keywords
Distinguished Service Cross (U.S.), Iwo Jima -- Battle of Japan -- 1945, Phi Delta Phi, United States Marine Corps, University of San Diego School of Law, World War -- 1914-1918, World War -- 1939-1945
Disciplines
Higher Education | Law | Military History
Copyright Note
In copyright--educational use permitted.
Finding Aid Publication Date
2017
Digital USD Citation
Hermle, Leo D., "Guide to the Leo D. Hermle papers" (2017). Special Collections. 1.
https://digital.sandiego.edu/findingaidssc/1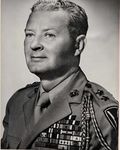 COinS