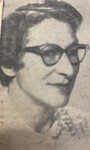 Description
Bessie F. Collins was a freelance writer, poet, and essayist who lived in the San Diego area from the 1970s through the early-1980s. The collection consists of her published and unpublished poems, essays, and plays as well as newspaper clippings and awards associated with those works.
Finding Aids are tools used to aid research by describing the materials in a collection. Special Collections Finding Aids include historical and/or biographical information along with a description of the collection and a folder listing of the content.
To view this collection please email University Archives and Special Collections staff at spcoll@sandiego.edu.
Collection Dates
1938-1983, undated
Collection Size
2 boxes (2 linear feet)
Keywords
women poets, women authors, manuscripts, plays
Copyright Note
Copyright held by University of San Diego.
Finding Aid Publication Date
10-24-2022
Digital USD Citation
Collins, Bessie F., "Guide to the Bessie F. Collins papers" (2022). Special Collections. 17.
https://digital.sandiego.edu/findingaidssc/17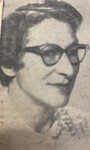 COinS