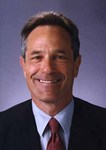 Description
The Alan Bersin papers consist of records collected by Bersin during his tenure as the Superintendent of San Diego City Schools and the Secretary of Education for the State of California. The vast majority of the records are in the form of correspondence, memoranda, meeting minutes, reports, and newspaper articles. These records delve into the workings of Bersin's office, planning behind such programs as the Blueprint for Student Success, the Institute for Learning, Special Education, and Charter Schools. Correspondence, news articles, and court cases document reaction to those programs from the public, labor unions, and the San Diego Board of Education. Records also include meeting minutes and meeting preparatory material for the Board of Education as well as correspondence between Bersin and Board members. Also included are grant proposals and grant reports for a variety of Foundations, as well as legislative records to assist funding San Diego City Schools.
The Alan Bersin papers also consist of California-wide education records collected during his tenure as Secretary of Education. Records cover topics such as standards, testing, curriculum, facilities, funding, charter schools and implementation of No Child Left Behind. Transition materials related to Bersin's time as Superintendent of San Diego City Schools, as well as letters from the public regarding Bersin's successes and failures, are also included.
Finding Aids are tools used to aid research by describing the materials in a collection. Special Collections Finding Aids include historical and/or biographical information along with a description of the collection and a folder listing of the content.
To view this collection please email University Archives and Special Collections staff at spcoll@sandiego.edu.
Collection Dates
1987-2008
Collection Size
73 boxes (70.5 linear feet)
Keywords
Blueprint for Student Success (Program), California. Department of Education, Education--California--San Diego, San Diego City Schools, United States. No Child Left Behind Act of 2001.
Disciplines
Elementary Education | Secondary Education
Copyright Note
Some items in copyright--educational use permitted.
Finding Aid Publication Date
2017
Digital USD Citation
Bersin, Alan Douglas, "Guide to the Alan Bersin papers" (2017). Special Collections. 4.
https://digital.sandiego.edu/findingaidssc/4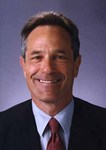 Included in
COinS