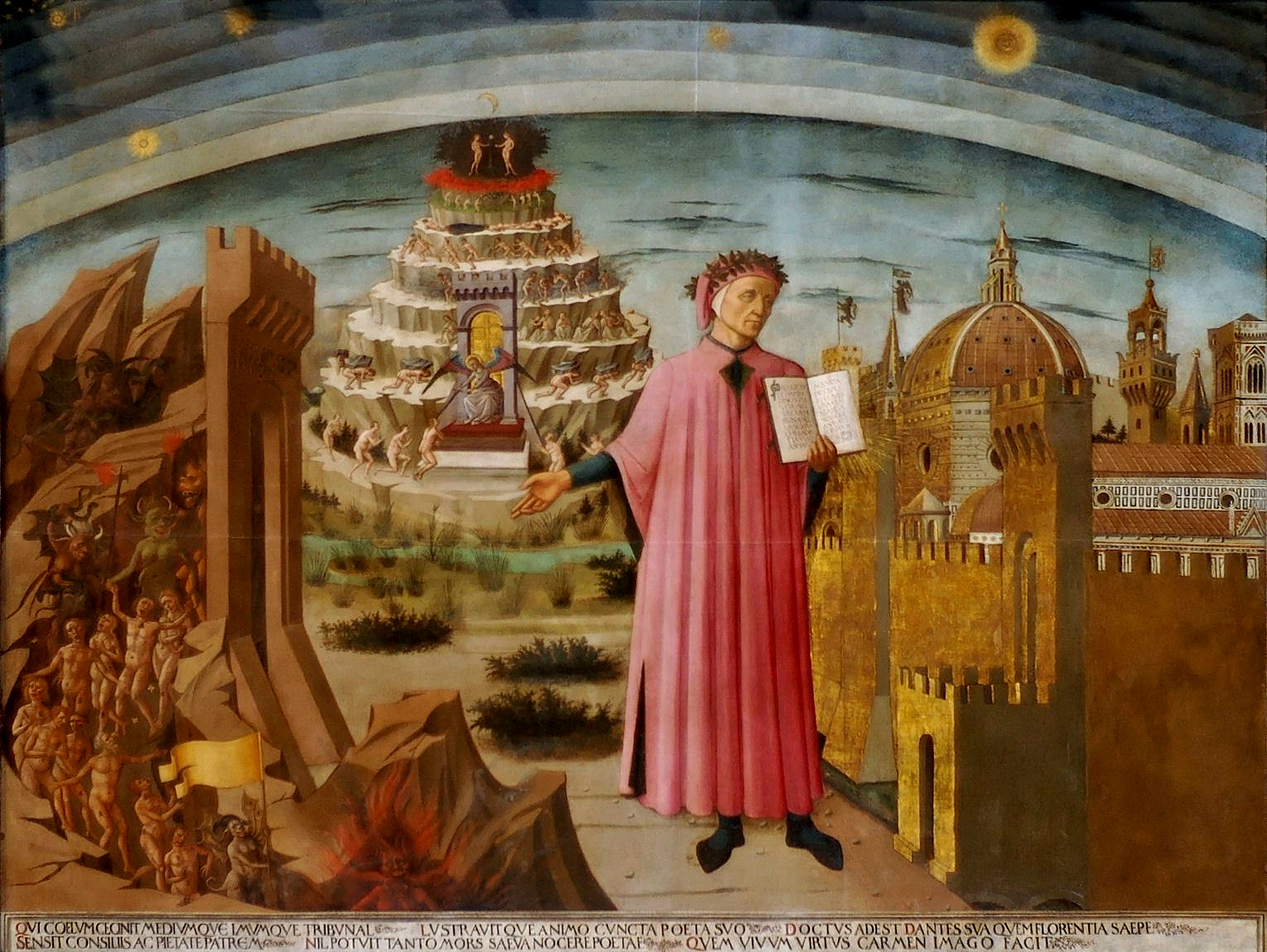 ITAL 347, originally titled "Dante and Medieval Florence," was designed to be taught on location in Florence for the SYE program. When international programs were canceled due to the COVID-19 pandemic and the course was moved online, the focus of the course was also shifted. The new lens is encapsulated in the new course title, "Out of Florence: Dante in Exile."
In this new iteration of the course, students considered the medieval epic poem The Divine Comedy as a response to the trauma of exile, and explored the guidance Dante offers his readers for coping with loss. Their capstone project was a digital zine analyzing various aspects of the Comedy and considering their relevance to our time.
Printing is not supported at the primary Gallery Thumbnail page. Please first navigate to a specific Image before printing.
Ethan Chebi

Catherine Giorgi

Derek Johnson

Massimo Re

A look into Canto III and Canto VII, and how proactivity in one's life can equate to salvation, as well as a light comparison between Dante's society and government and ours.

Elise Ricamato

Christopher Schafer

Put forth in the form of a script and multiple analysis pieces, this analysis of Canto XXXIV, Canto XI, Satan's character, as well Modern Consumerism from Dante's Inferno dives into the character of Satan and his representation in Dante's Inferno. It also looks at the structure of hell and how Dante constructs it.