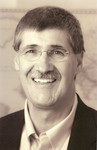 Table of Contents
Table of Contents:
Joan B. Kroc Institute for Peace & Justice--p.4.
Joan B. Kroc Distinguished Lecture Series--p.6.
Biography--p.10.
Interview: Mentors and Apprentices in Peacebuilding--p.12.
Meeting with Students: Faith and Peacebuilding--p.26.
Interview: Peacebuilding in Nepal--p.46.
Welcome and Introduction--p.60.
Lecture--p.64.
Questions and Answers--p.88.
Related Resources--p.97.
About the University--p.98.
Interviewer
Taylor, Laura
Editor
Davis, Kaitlin Barker
Publisher
University of San Diego. Joan B. Kroc Institute for Peace & Justice
Subject
Peace Research; Peace-building; Conflict management
Description
Transcript of a lecture given by John Paul Lederbach including a transcript of an interview, conducted by phone, by Laura Taylor. Taylor is a former senior program officer at the Joan B. Kroc Institute for Peace and Justice and is now a Ph. D. candidate in peace studies and psychology at the University of Notre Dame.
Part Of
Joan B. Kroc Distinguished Lecture Series
Repository
University Archives, Copley Library, University of San Diego
Copyright
University of San Diego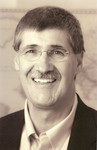 COinS