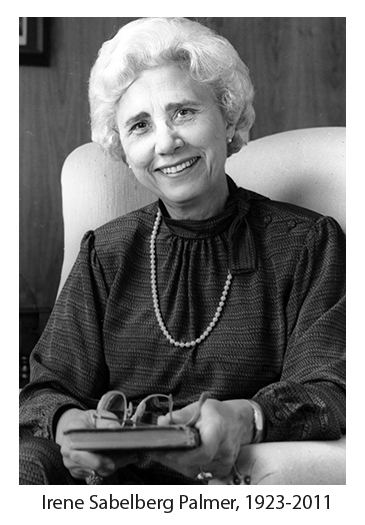 This manuscript by Irene Sabelberg Palmer, founding dean of USD's School of Nursing, represents her research and lifelong interest in Florence Nightingale's life and impact upon the nursing profession. Palmer's bibliography is organized into three sections: Nightingale's publications; Nightingale's correspondence; and publications about Nightingale. These sections are followed by a key to the symbols used to identify the American libraries and archives where Nightingale's publications and correspondence could be located. In addition, Dean Palmer provides an alphabetical list of the names of Nightingale's correspondents.
Printing is not supported at the primary Gallery Thumbnail page. Please first navigate to a specific Image before printing.
Irene Sabelberg Palmer

Typescript draft of Irene Palmer's bibliography of Florence Nightingale's published writings and letters. A third section contains a bibliography of writings about Florence Nightingale. A name index of correspondents and a key to codes used to identify locations of Nightingale material follows the bibliographic citations.