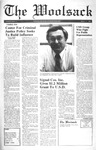 Description
Table of Contents:
Center For Criminal Justice Policy Seeks To Build Influence by Roy Santonil
USD Group Wins Fight For Public Representation
Signal Cos. Inc. Gives $1.2 Million Grant To U.S.D.
From the Editor: A Modest Proposal by Scott Dreher
President's Report: Changing The Guard by Sue Bridenbaugh
Abortion or Deception? Wolsack Editorial Prompts Dissent
Alumni Office Notes
Awards: Distinguished Alumni
Moot Court Winners; Contests
California Bar Exam Information!
Competition Heats Up at Mock Trial Contest by Jule R-Cardenas
Placement Office Notes
Student Accounts Office: Letters to Students Demand $$$
Huffman On Juries, Hedgecock, and Venue by Scott Dreher
Scholarship Search Services Questioned by C.S.A.C.
Nuclear Awareness Series Offered
Police Open For Business In Linda Vista
Clinics Provide Realism, Experience For Students by Julie R-Gardenas
Focus On: USD's Criminal Clinic by Julie R-Cardenas
Law School Competition Too Intense! by Reilly Atkinson
Justice Stevens Revisited: K.C. Davis Captures True Mystique of the Law by Leo E. Laurence. J.D.
Faculty Spotlight: Prof. John J. Kelleher by Carmen Naranjo
Professor Kelleher's Curricular Strategy
Intramural Softball Action
First Year Review Lectures Free to All Bar-Bri Enrollees
Cuba And The U.S. - Worlds Apart by Scott Dreher
Smorgasbord of Foreign Summer Programs by Bruce Rorty
Candidates for President
SBA Elections Slated March 5~6 by Carmen Naranjo
Candidates for Treasurer
Candidates for Vice-President
Candidates for Secretary
Candidates for Honor Court
Intramural Action ... Foreign Legal Newsletter: New Tax Treatment for US Exporting Corporations
New Foreign Summer Seminars
Return to "the place"
Maurice Bejart's 20th Century Ballet A Consistent Sellout
Comparative Law Forum Created
Law of the Sea Still in Flux in 1985 by Michel Cloes
Meeting Set For International Programs
Book Review: Lawyer's Handbook Not As Good As It Could Be by Roy B. Santonil
Publication Date
3-1-1985
Keywords
University of San Diego School of Law Student Bar Association
Digital USD Citation
University of San Diego School of Law Student Bar Association, "Woolsack 1985 volume 25 number 5" (1985). Newspaper, The Woolsack (1963-1987). 159.
https://digital.sandiego.edu/woolsack/159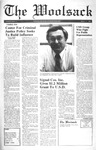 Included in
COinS