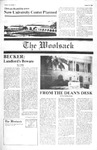 Description
Table of Contents:
There go the parking spaces: New University Center Planned
BECKER: Landlord's Beware by C. Naranjo
From the Dean's Desk by Dean Sheldon Krantz
In the USD Law News: Briefly ...
Doug's New Deal by Douglas Friednash
The Student's Court
Women-in-Law to Host Conference
Center for Public Law
Essential: Career Planning and Placement Bulletin
Welcome to Law School
Editorial: A Return to Eden by Steve Cowen
Big stick or a willow wisp by Steve Cowen
New trend in personal injury decisions?
A parking nightmare
AIDS for doing well
First thing first; not for first year only. Law school: get into it!
Book Beat
Helpful hints
Picks and Pans... by Donna Starr
Profiling San Diego Practitioners. Profile: C. Bradley Hallen by Carmen Naranjo
This month - personal injury. Profile: Michael San Filippo
Sports law is "berry's world" by Mike S11verino
Mohr golf tourney set for October
Golden age of baseball on display by Mike Saverino
Parking Pandemonium by Julie R-Cardenas
Trivia Dicta - This month: Contracts by Rich Sintek
Publication Date
8-19-1985
Keywords
University of San Diego School of Law Student Bar Association
Digital USD Citation
University of San Diego School of Law Student Bar Association, "Woolsack 1985 volume 26 number 1" (1985). Newspaper, The Woolsack (1963-1987). 161.
https://digital.sandiego.edu/woolsack/161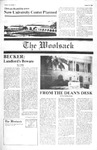 Included in
COinS