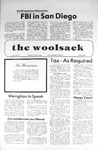 Description
Table of Contents:
FBI in San Diego
In Memoriam
Tax – As Required
Weinglass to Speak
Honor Court
Civil and Mexican Law Offered
From the Editor: Prima Mater on the Material Issues – Mother Nature's Two Bits by Jacquelynne Garner
Clinic & Classroom: Double Folly by Stephen Laudig
Letters to The Editor
Free Trial – Free Press by Jack Garner
State of the Placement by Dennis Livingston
Candidate Wallach Speaks
Professor Katz Interviewed by Armand Hyatt and Bob McDonough
The Rules of the Game and the Scoring
A Continuing Series: Distinguished Lecturers
New Curriculum Proposed by Vern Tweedie and Steve Laudig
A Religious Column: Off The Wall by Steve Laudig
Subterranean Circus by Boss Bob O.
The Subtlety of Serjants compiled by Jonathan Kinsman
ABA/LSD/USD
Law Laid Bare
Supreme Court Justice Speaks
Admin. Law Contest
Sonnets
Self-help: Write Your Own Column
Guest Sermon
Peace and Taxes by Janet Keuneke
Spring Fever
Irate Student Socks Prof.
Newsflush
Poetry Corner
Publication Date
4-1-1976
Keywords
University of San Diego School of Law Student Bar Association
Digital USD Citation
University of San Diego School of Law Student Bar Association, "Woolsack 1976 volume 15 number 7" (1976). Newspaper, The Woolsack (1963-1987). 69.
https://digital.sandiego.edu/woolsack/69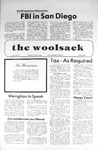 Included in
COinS