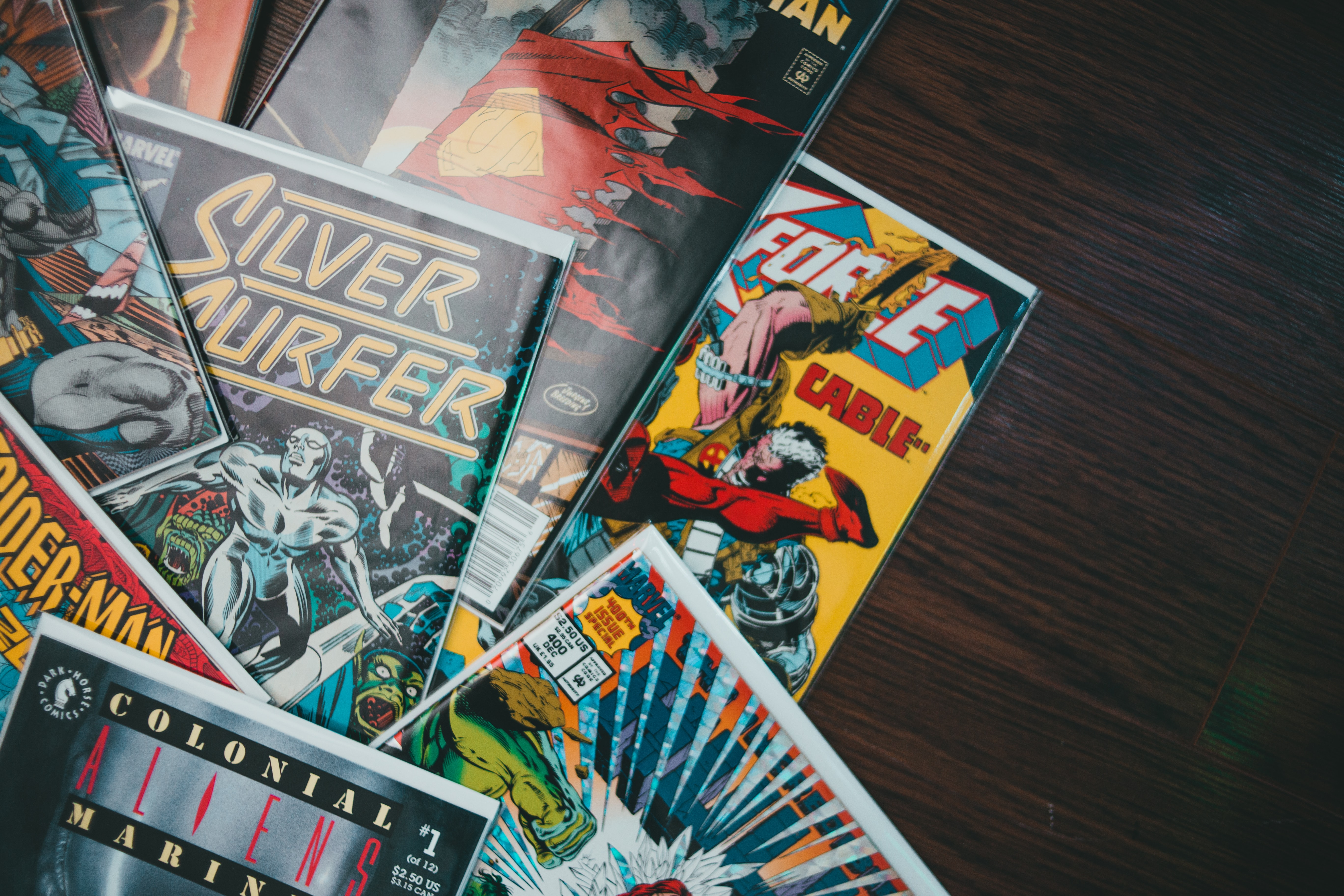 The University of San Diego's Copley Library invites proposals for our inaugural Comic Studies & Practices Symposium (CSPS) to be held mid-July 2022 on the beautiful USD campus in San Diego, California.
Our host city, San Diego, annually hosts the famous San Diego Comic-Con International, the soon-to-open Comic-Con Museum, and a plethora of related programming and community supporters. Since 2015, the San Diego Public Library and Comic-Con International co-host the free Comic Conference for Educators and Librarians (CCEL) during Comic-Con. The CCEL is a K-12 practitioner-focused conference bringing creators, vendors, educators, and librarians interested in using sequential art in their classrooms and professional work.
CSPS is designed to complement existing conference offerings like CCEL by providing a higher education-focused space for approximately 150 LIS professionals, scholars, & graduate students to discuss comics studies and practice. Due to generous funding from the SCELC Project Initiatives Fund (SPIF), registration fees will be no more than $50 for general attendees. Accepted presenters will receive a special discounted registration code.
We welcome proposals addressing, but not limited to:
Collections (management, acquisitions, etc.)
Academic & Pleasure Uses of Comics/Comic Studies (teaching, comics in pop culture, derivative use of comic characters, etc.)
Cataloging/Technical Services (subject analysis, metadata, discovery, etc.)
Diversity, equity, inclusion, and accessibility (representation, critical analysis, etc.)
Archival or historical comic studies (representation, collections, etc.)
**We're using comics & comics studies to encompass comics, graphic novels, manga, webtoons, and other sequential arts.**
Session formats include:
45 minute interactive session with 15 minute Q&
45 minute roundtable discussion with 15 minute Q&A
15 minute poster session
The presentation abstract or description should be no more than 300 words. Include at least 2 but no more than 3 learning outcomes. Submissions will go through a rigorous, blind-review selection process.
Submit proposal: here
We encourage a wide variety of proposals from LIS professionals, scholars, and graduate students. Proposals from those identifying as a member of an underrepresented population (race, ethnicity, gender, sexual identity, disability, etc.) are especially encouraged
.
All presentation rooms will include podium, projector, & monitor.
Proposals deadline: Monday, December 13, 2021 at 11:59pm PT
Initial notification of acceptance or rejection: February 2022
Accepted presenters will have the option to include a session paper in our first conference proceedings in addition to uploading supplemental materials for the planned session. The Comic Studies & Practices Symposium conference proceedings will be an open access publication hosted by Digital USD, our institutional repository. Session papers will receive editorial review from the symposium planning committee. More information will be provided to accepted presenters at a later date. The Comic Studies & Practices Symposium is generously funded by the Statewide California Electronic Library Consortium (SCELC) Project Initiatives Fund (SPIF). We intend for CSPS to be an on-campus conference. If necessary for participant health or safety, CSPS will move to a virtual conference."
Browse the contents of Comic Studies & Practices Symposium: