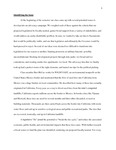 Abstract or Description
WiLDCOAST, an environmental nonprofit on the United States-Mexico border has a program that focuses on the flow of used tires into California from Mexico was a huge burden on local communities. This program was the basis for this advocacy campaign which focuses on a legislative "fix" to "break the tire cycle," and reduce the associated economic, public health, and environmental impacts that these tires cause.
This project became state law.
Publication Date
Fall 2008
Keywords
advocacy, training, youth, sports, campaign, nonprofit, philanthropic, philanthropy
Disciplines
Nonprofit Administration and Management
Digital USD Citation
Cartwright, Benny; Guarcello, Maureen; McCue, Ben; Martin, Jennifer; and Veen, Adina, "Breaking the Tire Cycle Advocacy Campaign" (2008). Advocacy and Lobbying. 2.
https://digital.sandiego.edu/npi-bpl-advocacy/2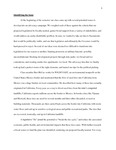 Included in
COinS